Lighthouses of Mirabello Bay
The International Lighthouse and Lightship Weekend (ILLW) is an annual event held on the third full weekend of August each year.
The
Marina of Agios Nikolaos
 and The Municipal Limited Company of Agios Nikolaos
support this important event and celebrate the lighthouses that never stopped to show our way in the gulf of Mirabello.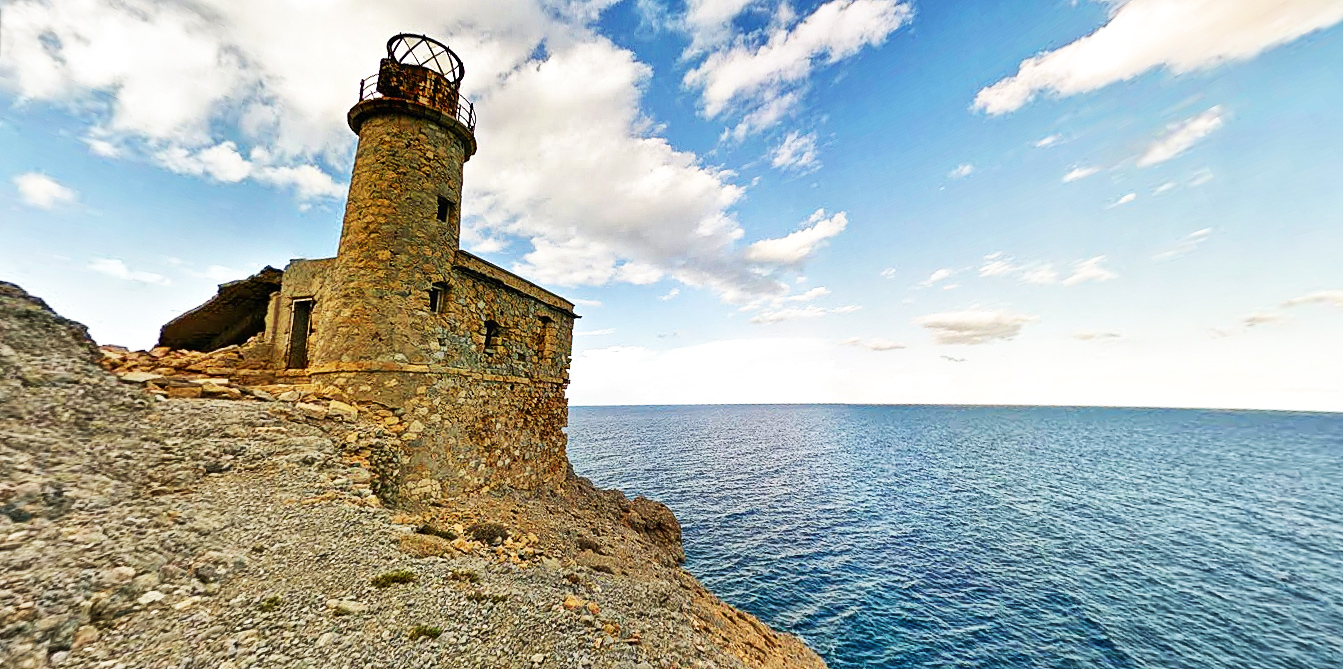 The Aforesmenos (Agios Ioannis) Lighthouse
The French Company of Ottoman Lighthouses built the lighthouse in 1864. The tower height is 9 meters and its focal plane 49 meters. It was added to Greek Lighthouses Network in 1912-13, after the end of Balkans Wars.
It's located at the edge of Agios Ioannis cape, also known as "Aforesmenos" cape, from which the lighthouse was named. The cape is at the north side of Mirambello gulf.
According to the myth, on his way to Rome to meet Caesar after the crucifixion of Jesus Christ, Caiaphas, the Jewish high priest who organized the plot to kill Jesus as stated in the New Testament, died of a sudden disease. As a lord he was he had to be buried. Roman soldiers sailed his body to this cape of Crete where they managed to successfully disembark after battling with the -strangely strong  waves in the area. The high-priest was buried there and the place was known as "the place of the unchurched/damned (greek. Aforesmeno)". And since then the waves and winds never calmed. Old sailors said that you should always sail at least 1 mile away from Aforesmenos cape…
The Aforesmenos Lighthouse is surely the most popular lighthouse in the area and one of the oldest in the Mediterranean. Restoration works are on the way to restore its image and durability due to its major significance and cultural value.
The Agion Panton (Fanari) Lighthouse
The Agion Panton Lighthouse is located on the small island called Mikronisi or Fanari,  just north of the Agioi Pantes Isle that stands before the port of Agios Nikolaos.
It's a modern style, electricity powered lighthouse. The small housing next to the lighthouse was used in the past by the scouts of Agios Nikoloaos and is now abandoned.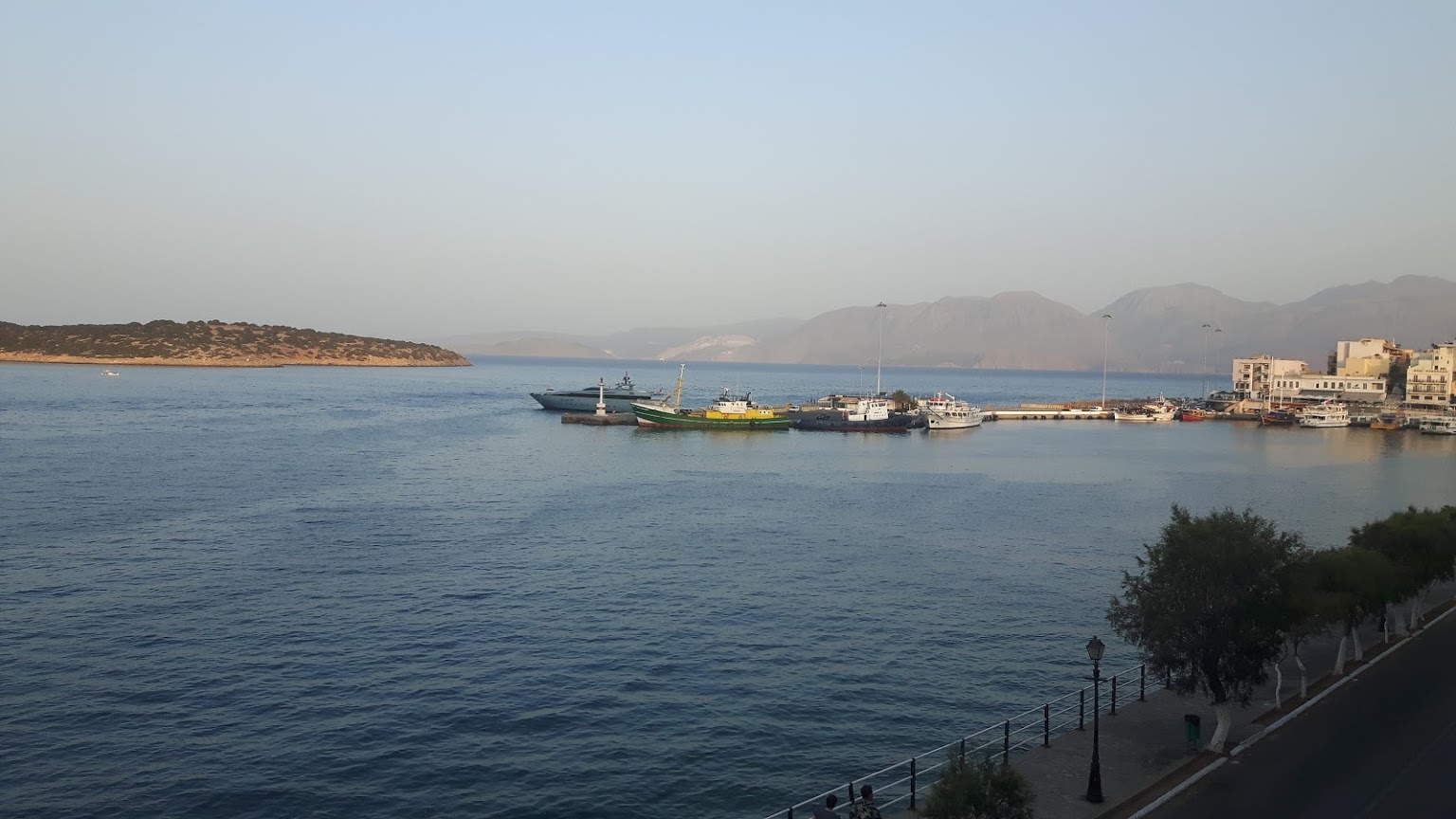 The Agios Nikolaos Port Lighthouse
The Agios Nikolaos Port has a modern styled electricity powered lighthouse to welcome its naval guests. It was built along with the new port in 1967. The port of Agios Nikolaos is mainly used by cruise ships and traditional fishing boats. The lighthouse stands in the land strip just before the entrance of the infamous Lake (Voulismeni).